Hello everyone,
Many of you know that the beloved host of Jeopardy!, Alex Trebek, died yesterday at the age of 80. 
I am a huge Jeopardy! fan and was hurt by this news.
I understood he had stage 4 pancreatic cancer.
I understood he was 80.
I understood he did so many episodes.
I understood he lived for a long time.
But…
It still feels like he was taken too soon.
Now, I never met Alex Trebek. He never knew my name. But a part of my life is now gone and…
Yeah, it is hard to process.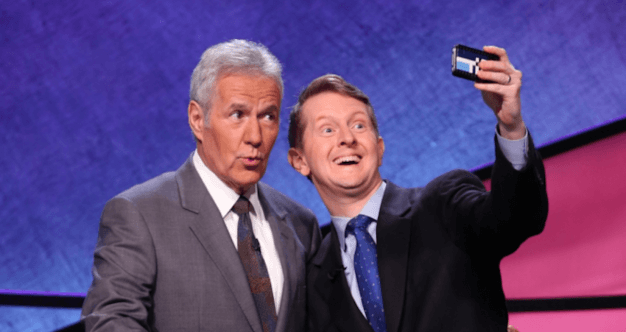 I recently went to a park that I used to go to frequently as a small child. I watched children laugh on slides, climb up rock walls, swing down poles, and shout on monkey bars. Then a strong melancholy emotion hit me. It dawned on me that I would never be that kid again. I would never be too short to touch the wood chips below me on the monkey bars. I would never be so light I would slide down the slide and fall on my bottom before I could stop myself. I would never be that kid yelling "Mommy!" and "Daddy!" when I reached the top of the rock wall or rope course. 
I could still enjoy parks but never in the way a child interacts with a playground. I was hurt by realizing this, yet also thankful for all the visits to the playground before my eyes.
Death feels quite similar. That person's life is gone but so are parts of yours. You are thankful as you look back but are devastated that the future is not the same.
This past Saturday was my grandmother's birthday. She died in April of 2019. I miss not only her presence but her perspective, her laugh, her voice, and her silent strength. There is so much memory and legacy, but a part of my life is finished.
Never to return.
Alex will not return to Jeopardy!.
Alex will not go through another category.
Alex will not give contestants a handshake.
So it naturally hurts to move on when areas of your life are not to be continued.
I am not done with grieving my grandmother. This is not to suggest I am in a constant state of grief. This is to say I will have other moments when I grieve her throughout my life. This weekend was one of those moments. Alex Trebek's death reminded me of how important it is to be at peace with grieving. 
It is not selfish to grieve.
It is not selfish to mourn over that person or the parts of your life gone.
Take heart, it is okay to miss people. Let's spread that truth around.
Love you all! 
~ Kenedy M. 
Images courtesy of Google images.